About the Founder
Villa Vanilla is a family run farm that was founded in 1987 by Henry Karczynski.
Born in Germany and raised in urban Chicago, USA, Henry studied business and worked in commerce for several years before finding his true vocation in life. It was until 1975, when he joined the Peace Crops as a volunteer that he got involved in agricultural development. He worked as a long term project manager for several Non-Government Organizations (NGO) and as a short term consultant in a half a dozen countries in Central America and the Caribbean.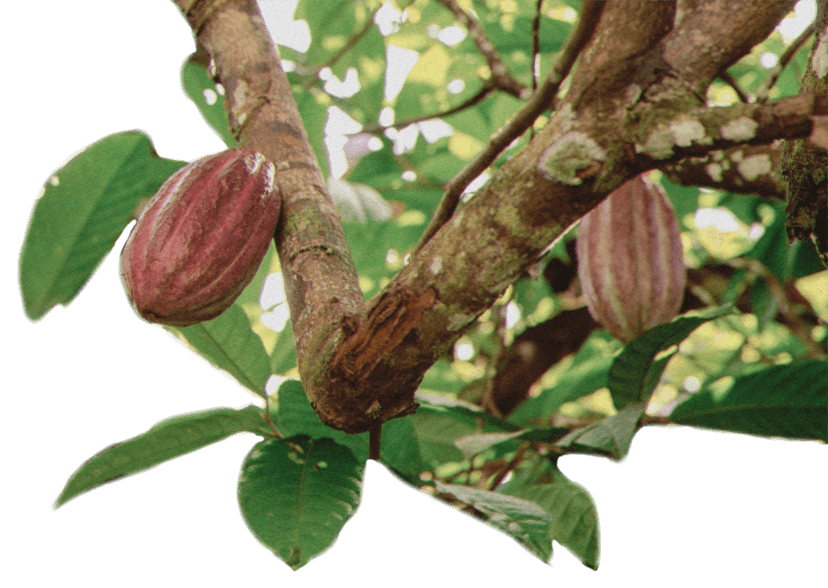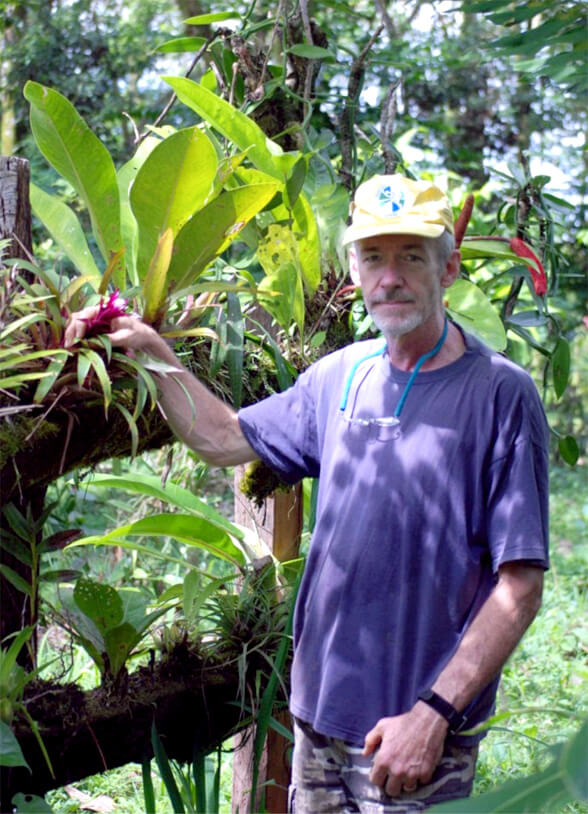 Henry Karczynski,
Villa Vanilla founder
The Vision
That's how Henry unexpectedly landed in Costa Rica, where he founded Villa Vanilla, which back then was a cow pasture speckled with barely a few trees. At first, the farm was managed using conventional agricultural techniques. The focus was on growing vanilla using one type of host tree (the coral tree) and maintaining a lawn approach to row management. Any plant that didn't fit into the planting scheme was subject to the thrust of the machete.
After several successful harvests with lady luck by his side Costa Rica suddenly became the brunt of a series of tropical hurricanes that deposited eight meters of rain for two successive years! Excessive water stress along with a degenerated planting material and the application of unsound agricultural practices brought vanilla production in Costa Rica to a sudden halt.
This experience forced Henry to reflect more on tropical agriculture in general and sustainable practices specifically. After reading as many books and articles on non-conventional agriculture as he could he came upon a book called "Secrets of the Soil" by Peter Tompkins and Christopher Bird. His attention was attracted by the several chapters devoted to a holistic approach to agriculture called biodynamics. This book encouraged him to acquire more literature and participate in biodynamic conference to learn more of this ancient art of agriculture.
Agricultural wisdom
Henry forged ahead against conventional agricultural wisdom by planting the same crop in a soil that was devastated with pathogenic fungi. However, Henry now had available valuable tools and information on how to create a soil and plant environment that would encourage repopulation with beneficial microorganisms. By using the biodynamic principles of viewing and treating the farm as an organism or unit, by learning more about nature's earthly rhythms and cosmic cycles and by applying energetic medicinal plant preparations that encourage balance along with other sustainable tropical practices that encourage bio-diversity, the farm did a 180 degree turnaround.
Henry's farm is now planted with a variety of popular herbs and spices, minor plantings of common and exotic fruits, trees, flowering and medicinal plants. The flora diversity has brought back the fauna diversity that is normally present in tropical humid forests. Birds, monkeys and other animals are returning in droves!